Wishing you a Happy Diwali!
And reflecting on the year gone by....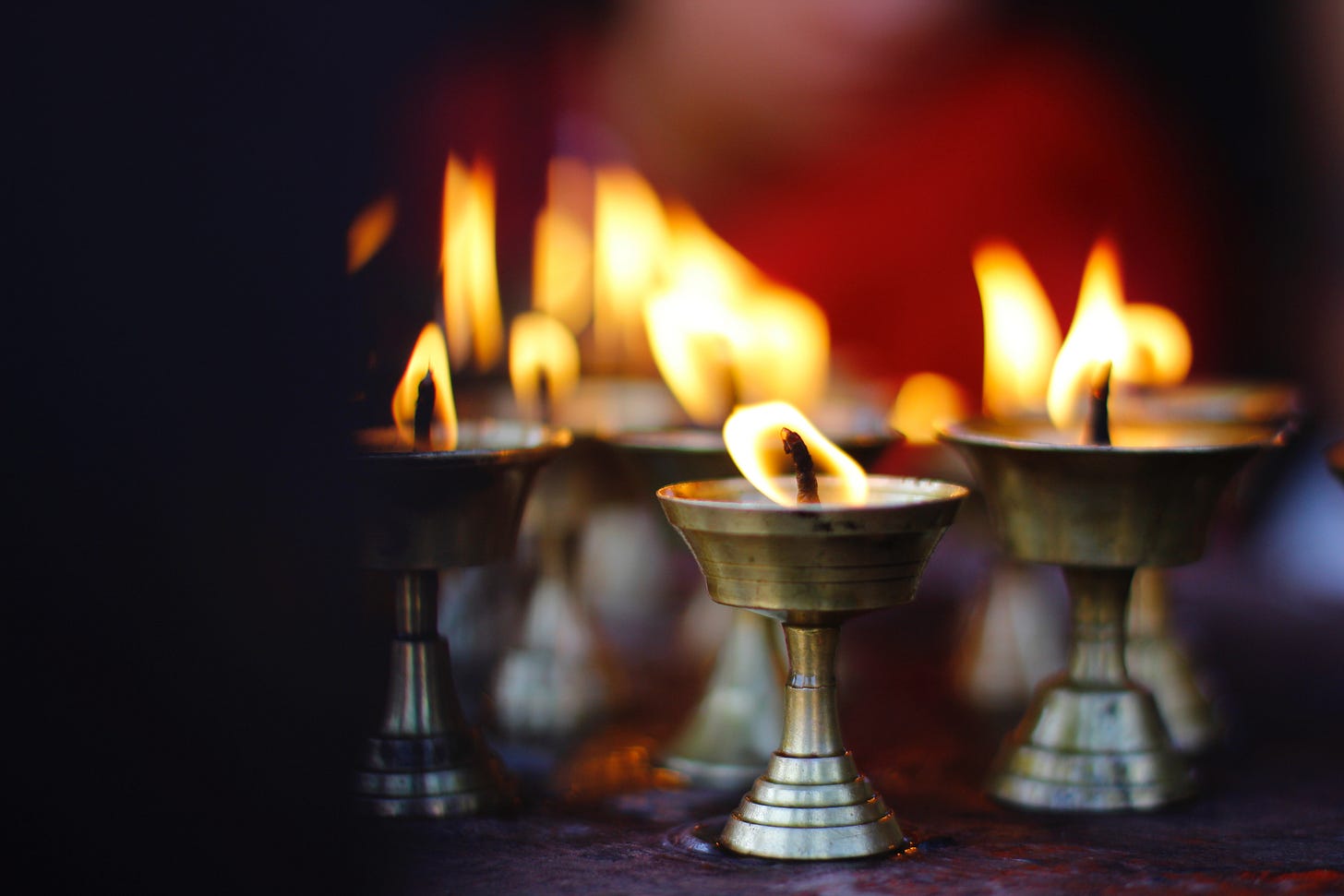 Dear Friends,
Have a Happy Diwali.
May the "Festival of Lights" bring joy, hope and happiness to the people you meet and the places you go to.
I welcome the New Year with gratitude for your friendship and support. Also taking a moment to reflect and celebrate all the good things from last Diwali till this one.
The last year has been full of learning and new experiences, with the publication of two of my books (The Healthcare Gamechangers & #ChangeStartsYoung), volunteering for a political candidate (Atishi), whom i admire, in New Delhi during national elections, kick starting DisruptHealth healthcare accelerator to support new startups like Briota, Biddano, Ayurooms and Medverve and the joy of supporting healthcare organisations across Africa and South Asia via We Scale Impact.
Also, very grateful to be associated as a board member/advisor with leading not-for profits like WISH Foundation, Arogya World and Global Dignity India.
As we step into the new year, very excited to build on our work of Accelerating Healthcare Access (in partnership with Philips Foundation) and Making More Health (in partnership with Boehringer Ingelheim). Extremely thrilled also to launch a new initiative in association with Xynteo India - Diagnostics 4.0 to support and scale new generation of diagnostics startups that could accelerate access to diagnostics tests in remote areas.
This last year was also a time to transition and new beginnings. A mental health platform,seraniti that i helped co-found in 2015 was acquired by curefit. Extremely proud of what we built at seraniti, and now looking forward to its growth as mind.fit.
And finally, a new startup in the works - MANAH - a platform for men's health is going to be launched in a few months. Excited to start the journey again and build a trusted brand for men! Wish us luck!
Once again, thanks for your support and wishes. Wish you and family a great Diwali and Fantastic New Year.
Do keep in touch (I am not much of a social media person, but am active on linkedin!)
Ashwin Naik